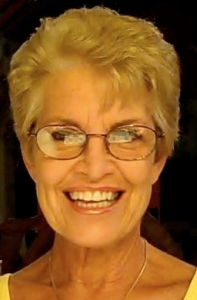 Our Founder, Laraine Abbey-Katzev, retired from a rewarding stateside career  that began with psychiatric nursing–later transitioning into a clinical nutrition private practice which spawned a few health and weight control centers, and her own nutrient supplement company , which she no longer owns.
Laraine personally treated over 10,000 patients during her 16-year nutrition practice. She retired her practice to spend half the year in her Caribbean home on the island of Bonaire.  As Laraine tells it "You take your knowledge and passions wherever you go", so upon reading impassioned pleas by Bonaire mothers and teachers about violence within a local school, Laraine knew she had to help.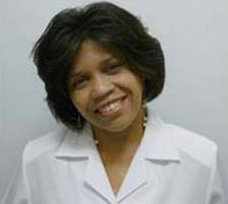 Born in Curacao
Current Employment:
Financial and Medical Administrator
Bonaire Laboratory (BonLab) N.V.
Siomara's interpersonal and leadership skills were already evident when she became president of her Curacao High School's Student School Board. She went on to earn her College degree in computer science in 1982.
Her work experience spans computer software, accountancy, human resources, and social psychology.
She began her diverse career in the client computer software department of ABN Bank after acquiring multiple software certifications. Her excellent people skills led her to other positions where she combined her knowledge of finance and accountancy with human services. Siomara's human services talents included assisting in missionary work and moved her around a bit. First to Bonaire and then to St. Martin where she also worked in an offshore oil terminal office doing both accountancy and personnel recruiting. In these roles, she traveled extensively to other Caribbean islands, Saba, St. Eustatius, Puerto Rico and the States.
Later Siomara returned to Bonaire and began working for the Netherlands Antilles Central Government Laboratory for Public Health as their financial and medical administrator. She continues in this laboratory now named BonLab, which became a private laboratory for the island of Bonaire.
Siomara is active in the community as a graduate member of the Jr. Chamber of Commerce International (JCI) and as Board Secretary for the local North Foundation (Fundashon Nrd.) Braves Softball Team as well as a columnist for the Bonaire Reporter. When the problems and decay at our high school gained public attention, Siomara was on the scene as a working member of the team of volunteers dedicated to improvement of the SGB–Bonaire's biggest school.
Siomara loves dancing, swimming, exercising, sports, reading good books of many types and enjoys multi-lingual communications.
Siomara comments, "my reason for becoming part of the BFFBK organization is rooted in my belief in the uniqueness of individuals which of course includes KIDS. I see people in a positive way and when thinking about the word "KIDS" I concluded that
K is for KIND; I for INTELLIGENT; D for DILIGENT; and S is for SPECIAL.
Yes they have these qualities and what are we feeding them to keep them this way? I have seen changes in grownups when there's a lack of good nutrition. I believe nutrition goes together with behavior. So feeding KIDS right is the responsibility of every one of us!"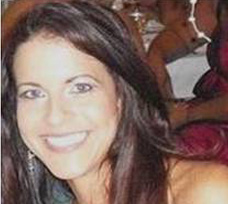 Born Nicole Jo-ann Visser and raised on Bonaire until age sixteen when she left S.G.B. over concerns regarding increasing violence in the school. She went to study in the United States, graduating with honors from her boarding high school at Monteverde Academy in Florida.
After a year back on Bonaire working for her parents, she went back to the States for college. Although accepted into a fashion university she didn't pursue fashion. Instead, Nicole graduated from Johnson & Wales University in Providence, Rhode Island in 2006 where she earned her Bachelor of Arts in Business Management and Finance and worked at the University's Culinary Archives Museum during "four wonderful years".
After graduation she returned to help her dad with his company. She tells us "you see I come from four generations of restaurant owners. Zeezicht used to be my great-grandfathers and then my grandmother's and now my fathers' and someday to my generation." I have great respect for my parents–we believe through God all things are possible!" I've done everything from waitressing, administration and marketing for our family businesses and am now attending Boston University for my MBA in Banking and Financial Services.
"My father also owns a few more businesses including our famous "Karels Beach Bar" that he started when he was just 25!!! My father is a real Entrepreneur! I've never met someone who turns everything they touch into GOLD that's the expression we have for our dad! I come from a really close family. I've done everything from waitressing, administration and marketing for our family businesses and am now attending Boston University for my MBA in Banking and Financial Services.
Nicole is concerned that the baby boom in Bonaire, combined with increasing violence in schools and streets, will create huge problems later that "we won't be able to control. Some of these kids aren't afraid of the police and there's absolutely no one to stop them. I ask myself where are we going?! Some people aren't feeling safe in their own homes or businesses because we've let things get too far out of hand!"
"I think through this foundation we will touch kid's lives in a very positive way by showing them that we care and that we want the BEST for them. We do not want them to be stealing or fighting or using street drugs. We want them to be the next Chef Emerill, or the next Andrew Jones or Churandy Martina, and by making a difference in their daily intake and by just being there and organizing events to promote the good they will not be creating dangerous streets!"
Nicole lives with her business executive husband –Jonathon Peiliker, and tells us "I love to dance, I love fashion, and I love to read—sometimes reading 3 books at a time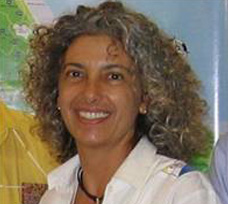 Irene is an Urugayan with an extensive educational background and is professionally credentialed in the field of psychology as well as in recreational scuba diving. She is a student of people and health. Her main focus is in prevention and the promotion of healthy lifestyles.
Irene earned her Bachelor's Degree in Psychology from the University of the Republic of Uruguay in 1990; followed by a Master's Degree in Psychology from the National University of Distance Education (UNED Spain) after which she continued her formal education to earn a degree in Sports Psychology; but the more Irene studied, the more she discovered her disagreement with the prevailing wisdom in psychological treatment. In contrast, her awe and amazement with Jacque Cousteau and underwater exploration pulled her toward the beauty and peace of an underwater world where she immediately felt at home. She was a major force in developing the recreational Scuba diving industry in her home country of Uruguay. The desire to enjoy a year round diving career landed her on the shores of Bonaire.
She is extensively credentialed by PADI and NAUI as a Master Instructor and had worked in the diving and underwater photography industry for many years prior to her current position.
Combining her background in psychology with her focus on physical health, Irene became passionate about the connection between food and behavior…so passionate that she is now working for Better Food For Better Kids as well as resuming formal education to get her Master' Degree in Nutrition via a distance learning program recognized by the University of Cadiz, Spain.
She is fluent in Spanish, English and Portuguese but can read French and Italian; and is developing skill in Papiamentu.
Irene is a unique and gifted individual who comes forward to help others when she sees a need. When the island's middle and high school was in trouble, Irene was on the spot consistently and dependably as part of a volunteer group dedicated to improving the situation at the school. She will continue these efforts through the Better Food For Better Kids Foundation Bonaire.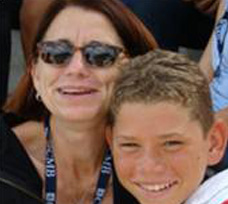 Valarie Stimpson grew up on a dairy farm in Farmville, Virginia in the United States. The family's seasonal garden provided fresh fruits and vegetables for the dinner table and sharing with neighbors. The garden also influenced Valarie's lifelong eating habits and love for growing.
Valarie received a Bachelor of Science in Nursing with Honors from the University of Virginia. Following graduation she worked as a Registered Nurse at the Chicago Lying-In Hospital specializing in the care of teenage and other high-risk pregnancies. Two years later she returned to school at the University of California – Los Angeles earning a Master of Science in Nurse Anesthesia. Valarie worked at the University of Chicago Hospitals and Clinics as a Certified Registered Nurse Anesthetist (CRNA) before moving to Bonaire. She remains licensed as a Registered Nurse in the Commonwealth of Virginia.
In 1989 Valarie took a three-month sabbatical from her hectic career and traveled to the island of Bonaire. Three months turned into a year, turned into two decades and she is still living on Bonaire where she is employed as the Insurance Division Head of Maduro & Curiel's Bank (Bonaire) N.V. Valarie is the proud mother of a teenage son, Samson, who attends the Scholengemeenschap Bonaire (SGB) and is a nationally ranked speed and open water swimmer. In her spare time Valarie coaches the Bonaire Barracuda swim team. She is a member of the American Swim Coaches Association and is certified as a Level 3 International Age Group Coach. She was assistant coach for the Netherlands Antilles National Swim Team at the 2007 and 2009 Koninkrijksspelen (Dutch Kingdom Games). She is a founding member of the Bonaireaanse Aquatics Club "Barracuda's" and the Bonaireaanse Aquatics Bond and serves as secretary for both organizations. Hobbies include gardening in her backyard shadehouse, travel, reading and basket weaving.
"I am excited by the concept of Better Foods For Better Kids. My wish is to have all kids learn about healthy nutrition through interactive school based gardening and cooking programs."
Valarie's powerfully optimistic "can do" attitude combined with her dedication to purpose will surely help "fix the world" through Better Food For Better Kids.