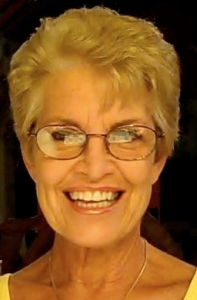 Laraine Abbey-Katzev, retired from a rewarding stateside career  that began with psychiatric nursing–later transitioning into a clinical nutrition private practice which spawned a few health and weight control centers, and her own nutrient supplement company , which she no longer owns.
Laraine personally treated over 10,000 patients during her 16-year nutrition practice. She retired her practice to spend half the year in her Caribbean home on the island of Bonaire.  As Laraine tells it "You take your knowledge and passions wherever you go", so upon reading impassioned pleas by Bonaire mothers and teachers about violence within a local school, Laraine knew she had to help.
After observing what kids (and adults) were eating and drinking and hearing many stories of attitude and behavior problems, it was clear to Laraine that diet and nutrition were behind much of the problems in schools.  Building on the knowledge of nutrition pioneers before her, she is passionate about the connection between social deterioration (including youth learning, behavior and violence) and wrongful eating.  She explains, "After many years seeing the overwhelming majority of my thousands of patients recover their mental, physical and behavioral health with nutritional therapy, I know the power healthful eating and nutritional supplements holds for humanity.
Laraine received her Bachelor of Science Degree in nursing from Adelphi University in New York, USA in 1967.  After working in psychiatry for a few years she took some time off from her professional career as head nurse of the Direct Admissions Psychiatric Unit of Long Island Jewish Hospital (Hillside Division) to raise a family.
In an effort to resolve family health problems that were unresponsive to standard medical treatment, she explored the world of nutrition and with amazing results.  She began using this knowledge to help others.  As word spread of her successful application of therapeutic nutrition, she was encouraged to re-enter the working world as a nurse specialist in nutrition rather than returning to psychiatric nursing as planned.
In 1977, after repeatedly seeing physical and "psychiatric" problems healed with dietary changes and vitamin-mineral therapy, Laraine opened her private practice; later earning a Master of Science Degree in Biology and Clinical Nutrition from the University of Bridgeport.  Her original nutritional research entitled Agoraphobia was published in 1982 in the 4th quarter of the Journal of Orthomolecular Psychiatry.
Agoraphobia victims suffering with panic attacks experienced dramatic recoveries as functional nutrient deficiencies were identified and resolved.
Laraine is an accomplished lecturer, workshop leader, former newspaper columnist (The Trentonian's Nutrition and You) and former radio talk show host of Health-Line.
As a pioneer in functional nutrient testing (measuring vitamin and mineral activity inside the cells), Laraine found that virtually all of her chronically ailing patients were victims of cellular nutritional imbalance.  Symptoms (both physical and mental) disappeared when these functional deficiencies were corrected.  This work, published in 1989 in the Journal of Orthomolecular Medicine, was entitled Functional Nutrient Deficiency in Chronically Multi-symptomatic People.
Laraine Abbey's research clearly identified that the so-called "balanced diet" does not guarantee optimal cellular levels and correct functioning of vitamins and minerals inside the body and cells. She further reported that there are great healing benefits in the use of higher potency nutrient supplements often referred to as mega-vitamin therapy.  She says this is because "megavitamin therapy is correcting abnormal gene expression."  Her experience with mega-doses of Vitamin C was reported in the Journal of Orthomolecular Medicine 3rd & 4th quarters of 2003 in an article entitled The Gift of Vitamin C.
Laraine served as Board Chairman (a volunteer position) of the Carl C. Pfeiffer Institute, previously known as the Princeton Brain Bio Center, a world-renowned treatment center for mentally ill and behaviorally disturbed individuals.  Carl Pfeiffer, MD, PhD founded the center where nutritional therapy was primary.  Carl was also the author of many books, including Mental and Elemental Nutrients.  Following Dr. Pfeiffer's passing, the center was retired.
During her active stateside career, Laraine was a member of the American Nutritionist's Association, American Nurses Association, New York Academy of Sciences, American College of Nutrition, American Academy of Environmental Medicine, the New Jersey Schizophrenia Foundation and served as a consultant on nutrition to New Jersey's Edison State College and Pennsylvania's Temple University.
Laraine spends half the year on the Dutch Caribbean island of Bonaire, and the other half in the USA in New Jersey. Her greatest joy is spending time with her family including "the lights of my life—my grandkids."
She intends to continue contributing to "fixing the world" through the non-profit foundation:
Better Food For Better Kids!